MUSEUM'S STL WINS AWARDS AT BRIGHTON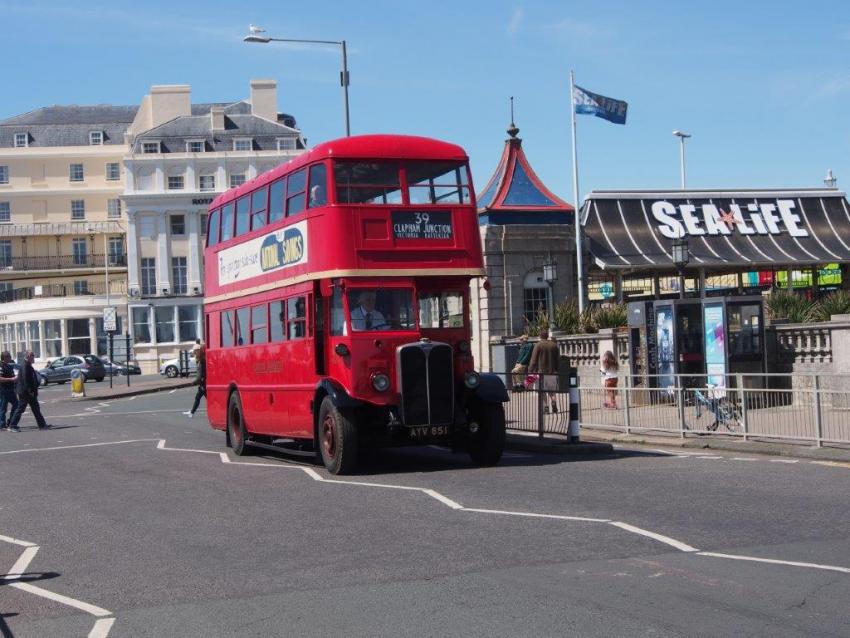 London Transport Museum's STL 469 completed the HCVS Historic Commercial Vehicle run from London to Brighton on Sunday 1st May.
Commenting on the run, Bob Bird, Senior Curator (Vehicles) said:
"Special thanks go to volunteer vehicle manger, Ian Read, for organising the copious event paperwork, including crew allocation and for sharing some of the driving with other volunter drivers. Most of buses in our care from the pre-war period are in original condition and have the patina of fair wear and tear, especially with the seats; this rather detracts from winning awards.
"So, it was all the more heartening to note that the bus came 3rd in its class that covered pre-1950 single and double-deck buses and won a silver bowl for best double-deck bus."
The photo, by Nigel Eadon-Clarke, shows the bus arriving at Madeira Drive, Brighton.