RM2 AT EAST GRINSTEAD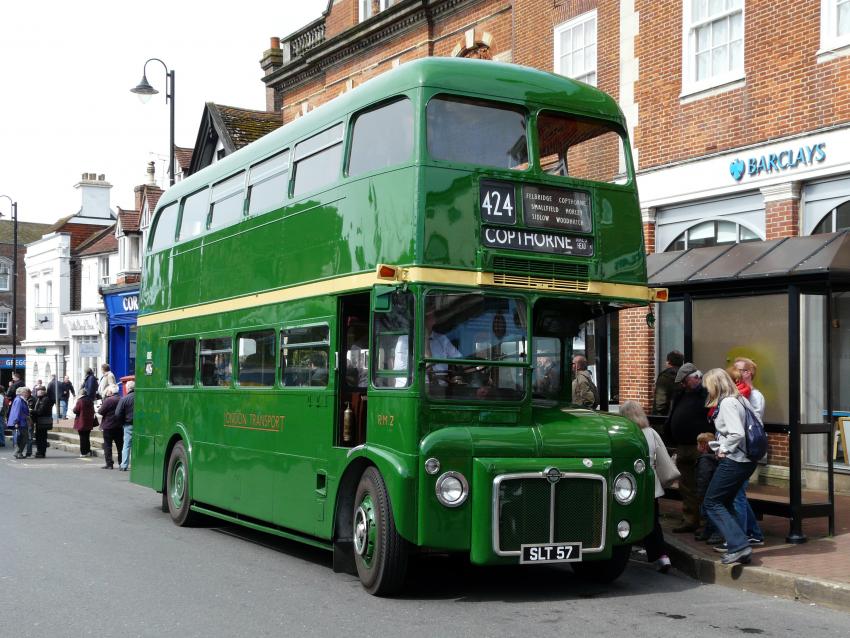 London Transport Museum's RM2 was a popular participant in the East Grinstead Running Day on Sunday 10th April. This green liveried prototype Routemaster operated in pasenger-carrying service on reincarnations of local Country Bus routes 409 and 424, recalling its allocation to Reigate Garage in 1957.
RM2 is due to attend the Spring Gathering at the London Bus Museum at Brooklands on Sunday 17th April, along with London Transport Museum's single-deck Leyland Cub C94.