RM1 AT 60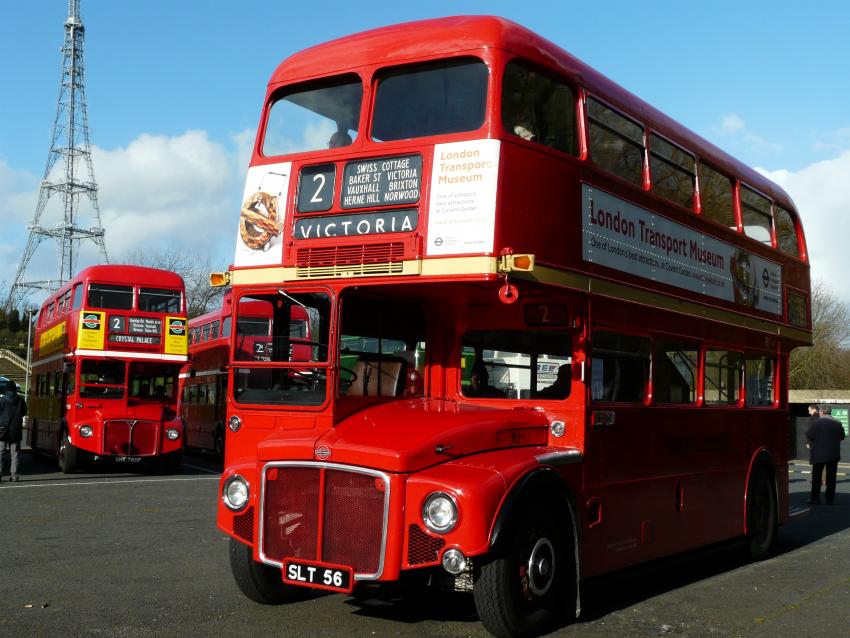 On Sunday 7th February, prototype Routemaster RM1 took part in a commemorative run to mark the 60th anniversary of its entry into passenger service.
RM1 retraced its former steps on route 2 from Golders Green to Crystal Palace, joined by other, later Routemasters.
The bus - now in the London Transport Museum heritage bus fleet - was driven on its nostalgic journey to Crystal Palace by Leon Daniels, TfL's Managing Director, Surface Transport. Other Museum Friends shared the driving and acted as conductor to the invited guests.
RM 1 - the first Routemaster -  is seen in the photo at Crystal Palace, with RML 2670 - the last of the type - visible behind.