STEAMING AGAIN AT WATFORD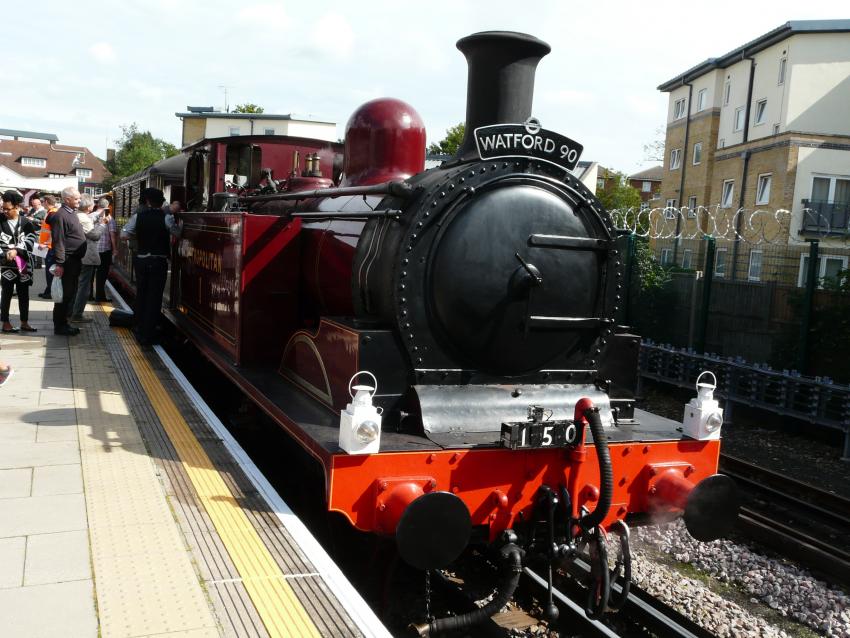 Museum Friends acted as carriage stewards on the train, which included the oldest surviving Metropolitan Railway coach dating from 1892. This was restored in 2012 with grants from the Friends and the Heritage Lottery Fund. The coach has operated in every steam train on the Underground since the Tube 150 events in 2013.
The picture shows the train headed by Metropolitan locomotive No 1 at Watford waiting to depart for Chesham. Note the commemorative headboard.
An inspired innovation this year was a "pop up" tearoom on the platform at Watford station, which proved an excellent and popular accompaniment to a steam train ride.