HERITAGE BUSES AT CAMBERWELL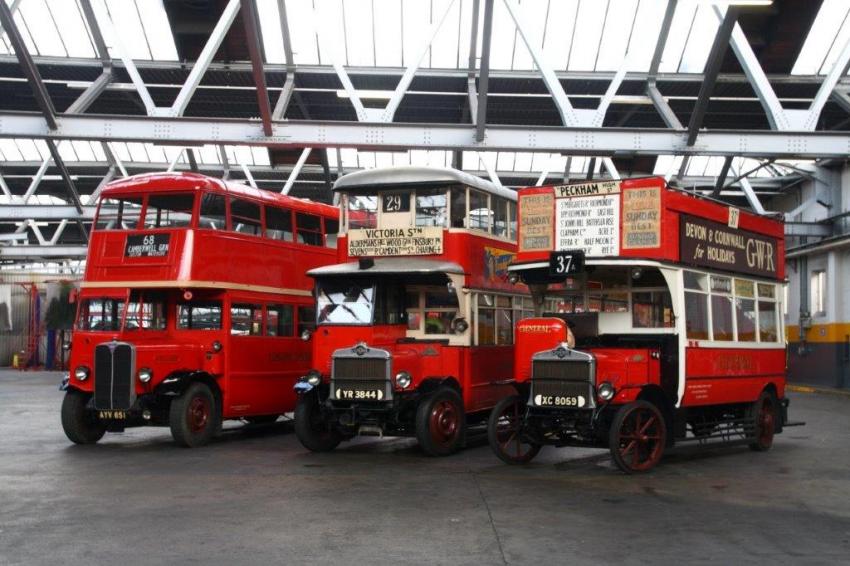 London Transport Museum Friends provided drivers, conductors and stewards for the three heritage buses from the Museum collection which attended the Camberwell Garage Open Day on 5th Sptember. All three buses are pictured here (from right to left): K424 dating from 1920; NS1995 from 1926; and STL 469 dating from 1934.
One of the Friends' volunteer conductors commented:
"The turn out at the Garage was great. But the best thing was the run back, as the sun was shining and heads were
turning. People were smiling and waving as our splendid convoy made its way back to the Musuem Depot at Acton. All good fun!
And all credit to our brilliant drivers. Rolling into the petrol station with K424 certainly drew some attention."