ROUTEMASTER COACH CELEBRATES 60 YEARS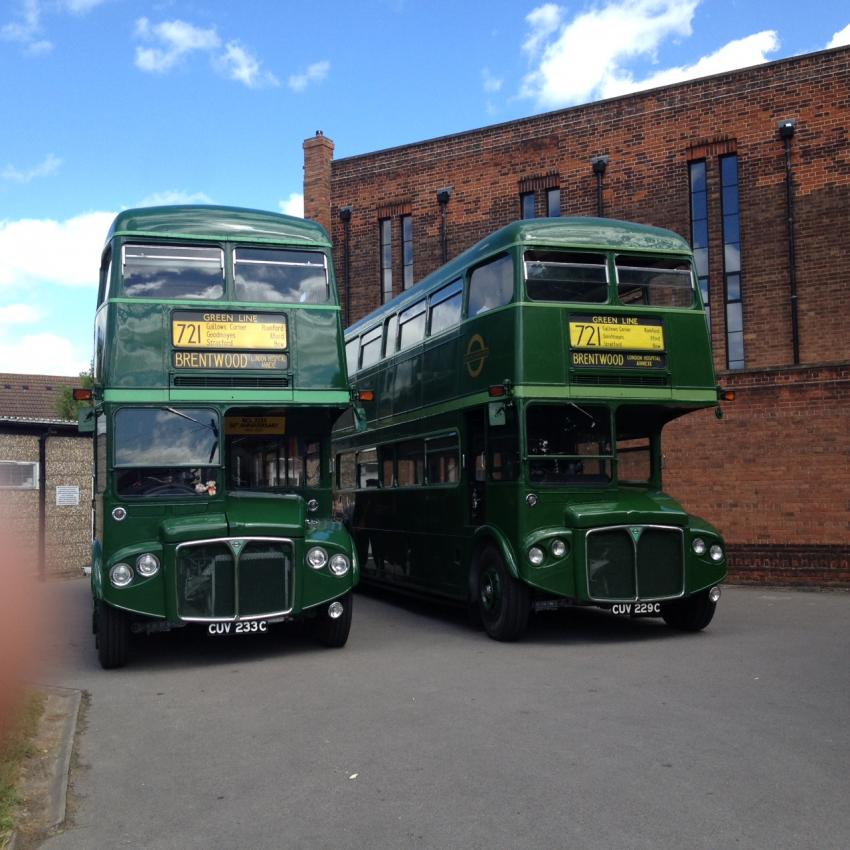 On 6th June, LTM Friends celebrated the 60th anniversary of the entry into service in June 1965 of London Transport Museum's Routemaster coach RCL 2229.
The Friends took the coach on a trip back to its old haunts on some of the Green Line routes operated into East London and beyond from Aldgate. These routes included the 721 to Brentwood and the 722 to Upminster.
RCL 2229 is seen in the picture at the terminus of route 721 at Brentwood, accompanied by another Routemaster coach RCL 2233.