FRIENDS FUND NEW ACQUISITIONS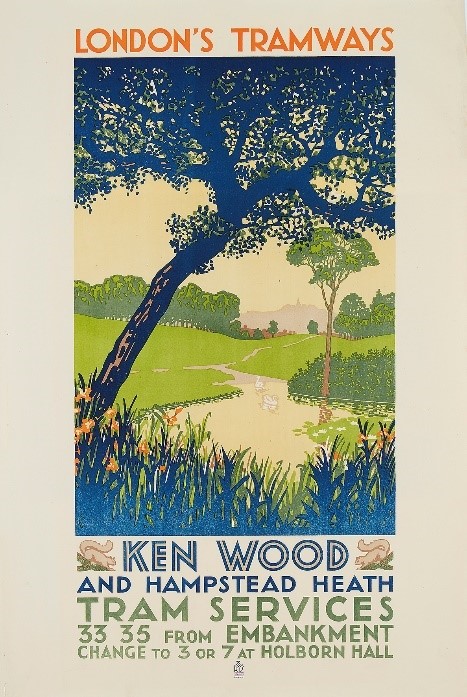 The first is a poster by Ralph and Brown promoting travel to Ken Wood and Hampstead Heath. The Museum has an extensive collection of London tramway posters, including two others by Ralph and Brown (Greenwich Park, 1929; and See more of London with 1/-, 1933); Kenwood was not previously represented, but is now with this example in good condition.
The second acquisition is a large painting by the architect and artist Will Alsop, who sadly passed away in early 2108. He completed it as part of his initial submission for the design of North Greenwich station during the Jubilee line extension project. It is painted freely in an energetic modern style; but, for an early concept, it does bear a strong relation to Alsop's final design, with its use of electric blue and structural forms.