Olympic Games travel pass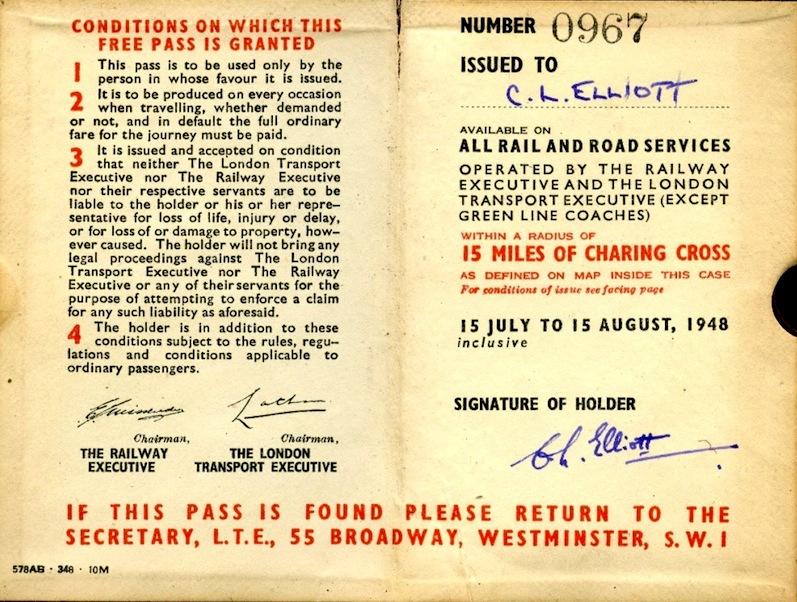 The Friends have purchased a travel pass issued by London Transport to competitiors in the London Olympic Games of 1948.
The pass gave competitiors free travel on all LT services except Green Line, as well as main line rail travel within a 15 mile radius of Charing Cross.
The pass comprises a leather wallet with a pocket containing a fold-out railway map of the main lines and the inner circle, with all the Olympic venues marked.