First World War tickets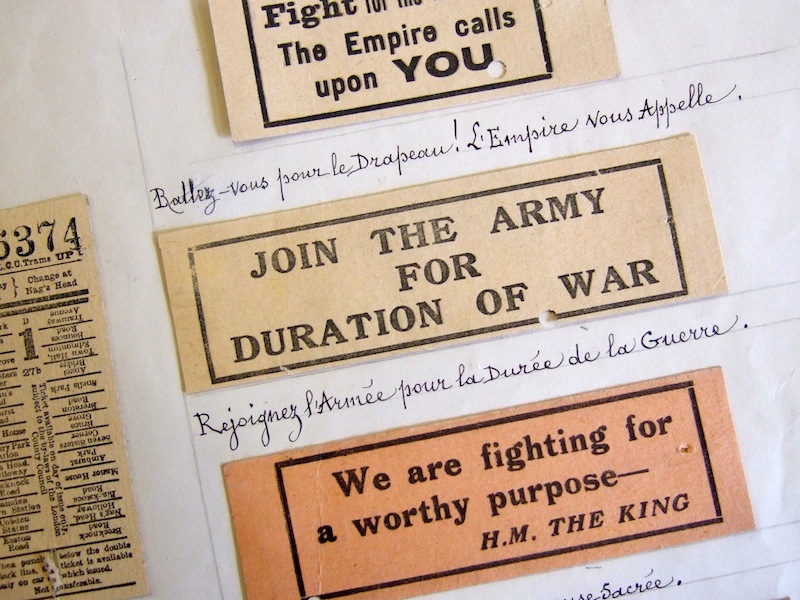 A small, but significant, collection of First World War bus tickets was acquired at auction in 2009. Each has a wartime slogan.
As the text on the back of each ticket has been translated into French, it is presumed they were at one time owned by a French enthusiast.