Fine dining Great Western style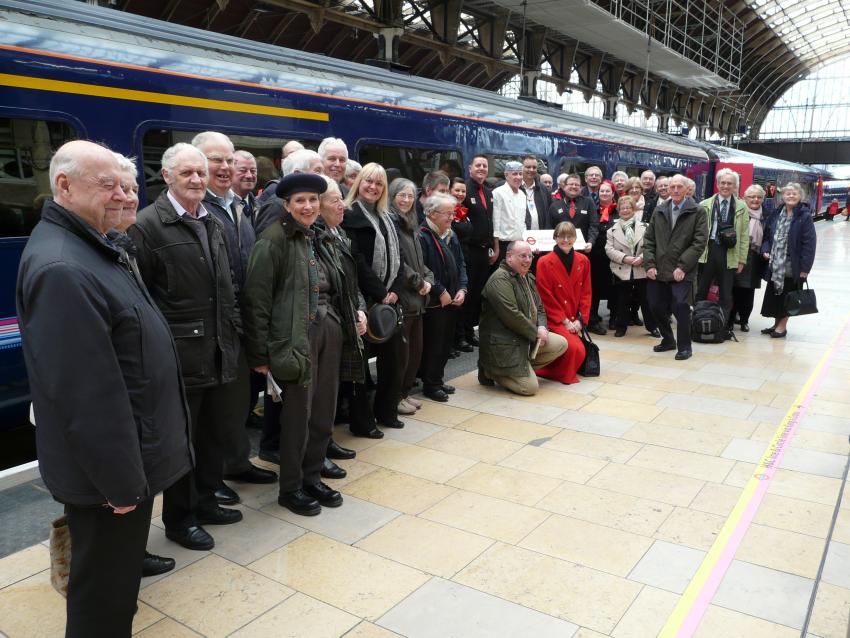 On Saturday 22nd February, 37 Friends met in the First Class lounge at Paddington station - which was formerly Queen Victoria's royal waiting room. Over initial refreshments, the party was given a brief historical presentation on railway dining trains and an update on First Great Western's plans to continue to develop this tradition on West Country and South Wales services.
Then it was time to sample the Pullman dining product, with our dedicated Travelling Chef and on-board catering team. A four course meal was served, prepared in a kitchen on the train no bigger than 15 feet by 4. The ingredients are locally sourced from the West Country wherever possible - even the tea is grown in Cornwall!
On arrival at Newton Abbott, the party transfered to a local train for the short journey to Paignton. Here we were received by the Dartmouth Steam Railway, and given a short, but informarive, talk on the line's history, current opertaions and future plans. Then there was just time in our hectic schdule to travel on the last steam train of the day to Kingswear. The Pullman theme continued, as we were allocated seats in the former Devon Belle observation car. After our extensive lunch ,we just had room for tea and cake during the brief time at Kingswear, before retracing our steps - with more modest refreshment en route - back to Paddington.