New aquisitions for Museum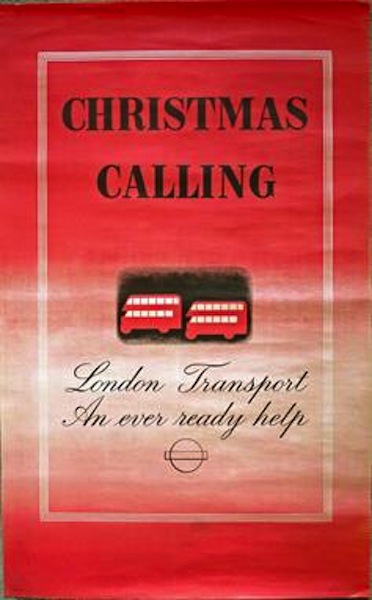 Purchases made by the Museum Friends at London Transport Auctions will be added to the Museum's ephemera collection.
The most important one was a 1936 poster Christmas Calling by Tom Eckersley, a prolific designer for many bodies such as the Post Office and Shell. His work stands alongside Edward McKnight-Kauffer and Abram Games and he was commissioned by London Transport more than 70 times in his 60 year career.
Another important acquisition was a pre-Beck 1921 map of the Underground, issued as a promotional give-away by The British Thomson Houston Company Ltd.
The third items was a 1915 Underground Group Tramways brochure A Little Guide to the Tramways, by Fred Taylor, another prolific designer of posters in the pre-war days.
The Friends also had sale items in the auction: Donated items, including enamel station signs, that were not required for the Museum's own collection. These sales netted several thousand pounds, which will be available to fund other acquisitions and Museum projects.