Museum thanks volunteers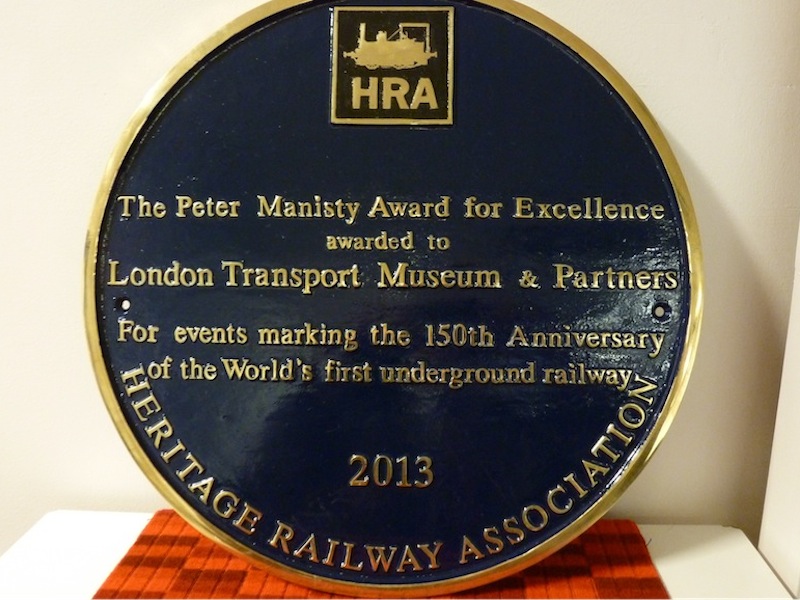 The Museum has hosted a special event at the Depot at Acton to say "thank you" to the some of the many people - including Friends - who made the Tube 150 steam runs possible.
Sam Mullins welcomed everyone and said that the event was "the icing on the cake" to top-off the highly successful steam runs in 2013. 7,521 tickets had been sold for the runs on the Underground; when travel at the external events at the Buckinghamshire Railway Centre, Epping Ongar Railway and Severn Valley Railway were added in, some 12,000 people had enjoyed Met steam.

The programme had been a truly collaborative venture, drawing enthusiastic support from the Museum, London Underground, Friends and other volunteers. It was remarkable that such a busy, modern Metro was also now an award-winning heritage railway courtesy of the recent Heritage Railway Association ! The award plaque was on display and is pictured here.