RF 537 TAKES TO THE ROAD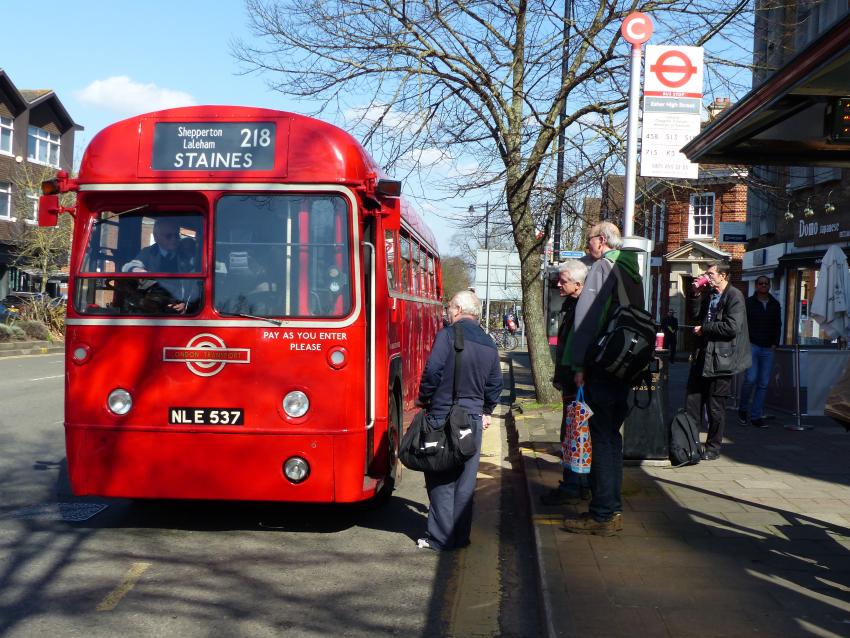 London Transport Museum's RF 537 had a rare outing on Sunday 24th March. The bus toook part, along with fellow members of its class, in a special event to commemorate the withdrawal of the last London Transport RFs on routes 218 and 219 in March 1979.
RF 537 operated in fares-free passenger service over the full length of both the 218 and 219 routes, running from Weybridge to Kingston, then to Staines and back, before returning to Weybridgre.
The photo shows the bus at Esher en route to Staines.