FRIENDS TAKE 1938 TRAIN TRIP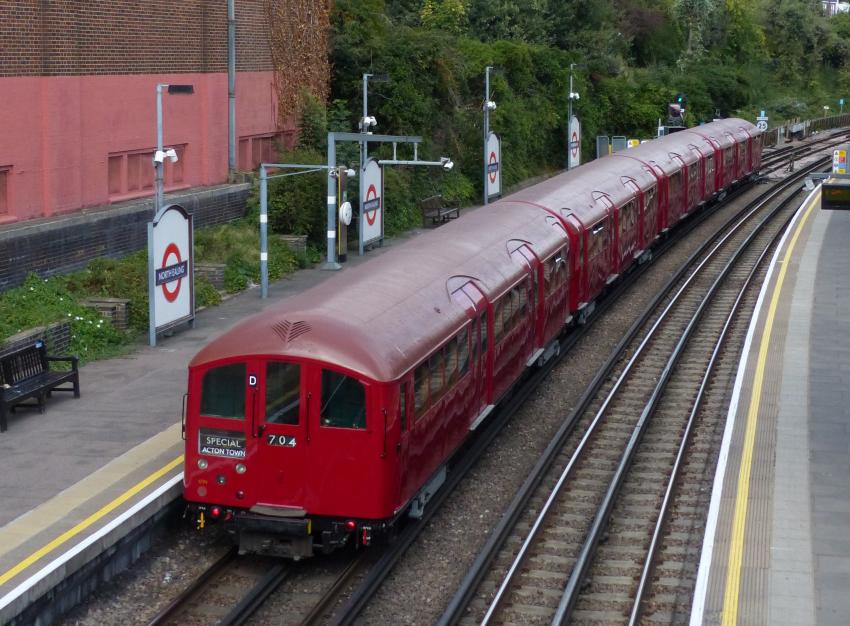 On 6th September group of Friends, selected by ballot, enjoyed a preview trip on the newly restored 1938 tube train. The runs were part of the test regime, prior to the train undertaking special public runs on Sunday 9th September to and from Amersham in connection with Amersham Heritage Day. Travel on the trial trips was kindly offered by the Museum, in recognition of the Friends' financial contribution to the train's operational restoration.
The train is seen here passing North Ealing en route to Uxbridge.