BATTLE BUS AT BIGGIN HILL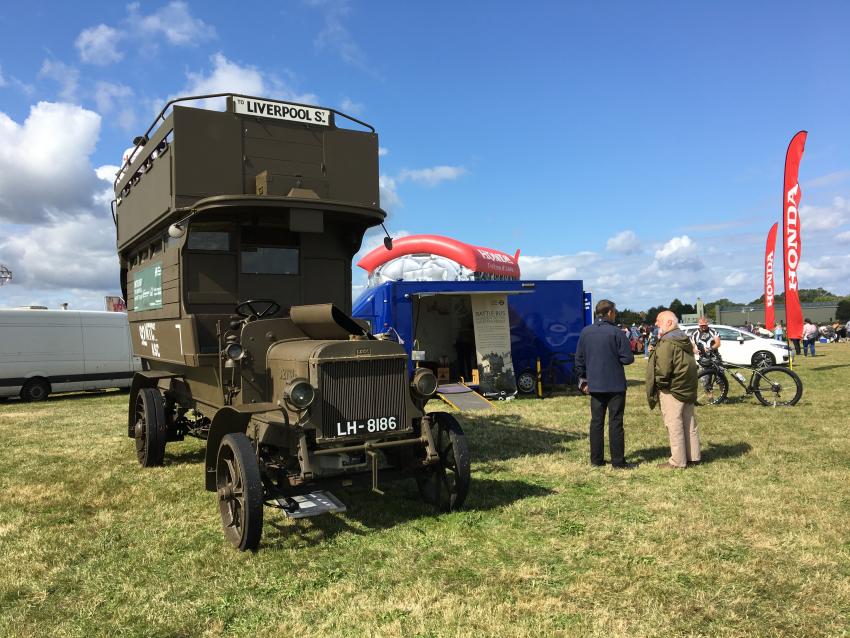 London Transport Museum's 1912 B-type Battle Bus joined in the celebrations of 100 years of flight from Biggin Hill by participating in the two-day Festival of Flight on 19th and 20th April.
The bus proved a great attraction to Festival goers, attracting 2,107 recorded visitors (1,384 on Saturday; 723 on Sunday). Saturday's visitor number was a record for the Battle Bus, exceeding the previous record for one day by over 300.
Photo by Tony Francis