LONDON TRANSPORT MUSEUM AT LONDONER LIVE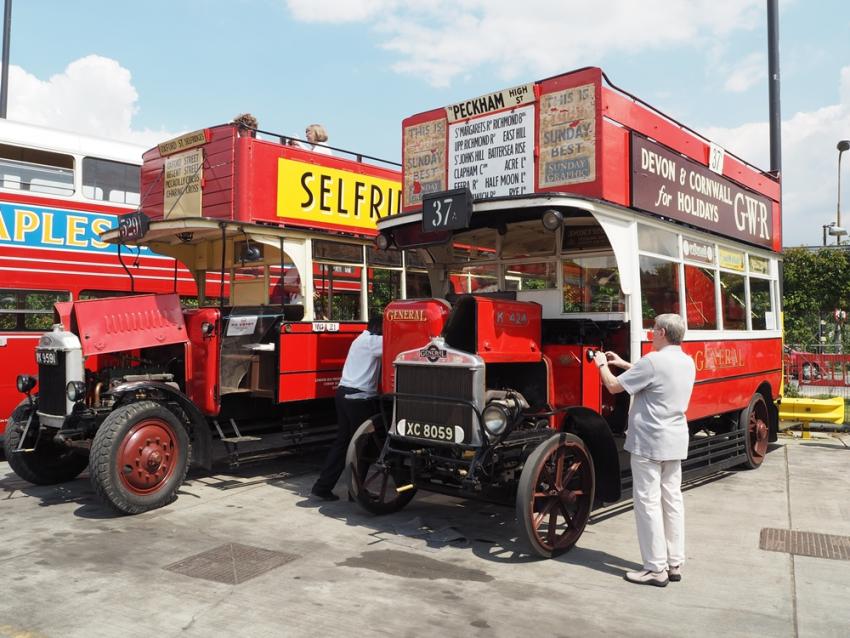 Two vehicles from the London Transport Museum heritage bus fleet attended the Londoner Live event at West Ham garage on Saturday 23rd July.
Seen here is 1920s' K424, alongside another 1920s' bus: Daimler D142, from the London Bus Museum. LTM's Daimler Fleetline DMS 1 was also present.
Photo: Laurie Akehurst