BENTLEY PRIORY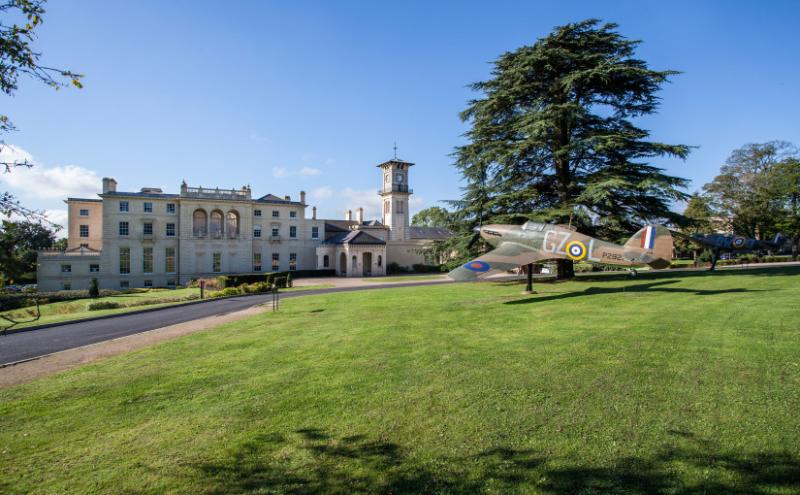 LATE NEWS: FOUR PLACES AVAILABLE FOLLOWING CANCELLATIONS (as at 11th June).
APPLY QUICKLY
ALL PARTICIPANTS MUST BE FRIENDS MEMBERS
We start our day travelling on Arriva's Heritage Routemaster RM5, heading to Bentley Priory via the following stopping places to pick up group members. Please indicate when booking which bus stop you will boarding at:
09:10 Norwood Garage
09:45 Victoria Station, Wilton Road, by Hudsons Place
09:55 Hyde Park Corner, Park Lane Northbound bus stops
10:45 Stanmore Underground Station
Then on to Bentley Priory.
On arrival at Bentley Priory, we take a tour of the Battle of Britain Museum at 11:30 and after our tour we will be having afternoon tea at 14:00.
Bentley Priory was the Headquarters of Fighter Command 1940. Discover how the Battle of Britain was won. Explore the important stories of Air Chief Marshall Dowding, the Battle of Britain aircrew and those who worked on the ground to ensure victory. Our guide will explain how Bentley Priory played a pivotal role in stoping Nazi Germany from invading Great Britain.
After our guided tour, we have time to explore other areas of Bentley Priory before we go for Afternoon Tea at 14:00. We will leave to return to Norwood Garage via our outbound stopping place at 16:00
The cost is £29.50 and the closing date for bookings 1st July 2022 (or earlier if all seats are sold).
Please Note:
RM5 is not suitable for passengers with restricted mobility who have difficulty in boarding this heritage style of bus. The bus is not accessible to wheelchair users. There are disabled facilities at Bentley Priory, and you are welcome to make your own way there to join our day.
We regularly take photographs on Friends' visits and at other events, which may include images of participants. Those images may be reproduced in Friends News and in Friends' publicity, including the website. If you do not want your image used in this way, then please inform the event organiser or photographer. We will respect all such requests.