SOMERSET EXPLORER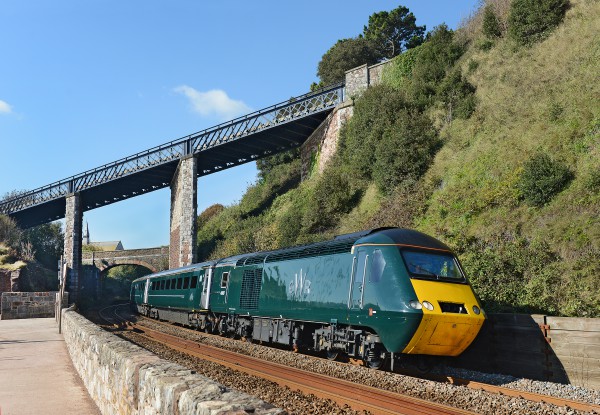 SOMERSET EXPLORER - SATURDAY 13TH MAY 2017
Friends are invited to join - at a special discount price - a whole day tour by train to Somerset with options of a coach tour or the full train trip to Minehead.
This event is being run by Great Western Railway in memory of Bob Smart, former Chairman of Visit Somerset. All monies are being donated to Weston Super Mare Hospice. The Great Western Railway has helped LTMF organise some superb tours. This is the Friends' chance to return the favour. This should be a very enjoyable day, and you can bring your family or friends along who do not need to be members for this particular event.
TIMETABLE
0836 Train departs from Paddington
0914 Train departs Reading
OPTION A
1033 Arrive Frome - coach tour through Somerset to Weston Super Mare
OPTION B
1250 Arrive Minehead
1450 Depart Minehead
BOTH OPTIONS
1700 Depart Weston Super Mare
1819 Arrive Reading
1857 Arrive Paddington
There is a full buffet service on the train to buy any refreshments.
To book, please send the details below to the address shown, together with your cheque
NAME:
ADDRESS:
EMAIL:
DAYTIME PHONE No:
ADULTS @ £60:00 pp
CHILD @ £30:00 pp
OPTION A: Travel on the Somerset Explorer train (in coach B) to Frome; transfer to Coach for tour of Somerset ending at Weston Super Mare to rejoin the train for the return journey. Tick box below.
OPTION B: Stay on the HST and spend your time in Minehead. Tick box below.
I/we will join the train at Paddington/ Reading (delete as applicable)
TOTAL AMOUNT DUE
Cheque payable to ATTC and should be sent with SAE to: GWR Charity Tour, 7 Blenheim Park Close, Leigh on Sea, Essex SS9 4AR
CLOSING DATE FOR APPLICATIONS - SATURDAY 15TH APRIL 2017
If you have any queries about this tour, please contact Mike Kay – Mkay@aslairlines.com
and NOT to the Friends' office. Thank you.