40 Years of London Transport Museum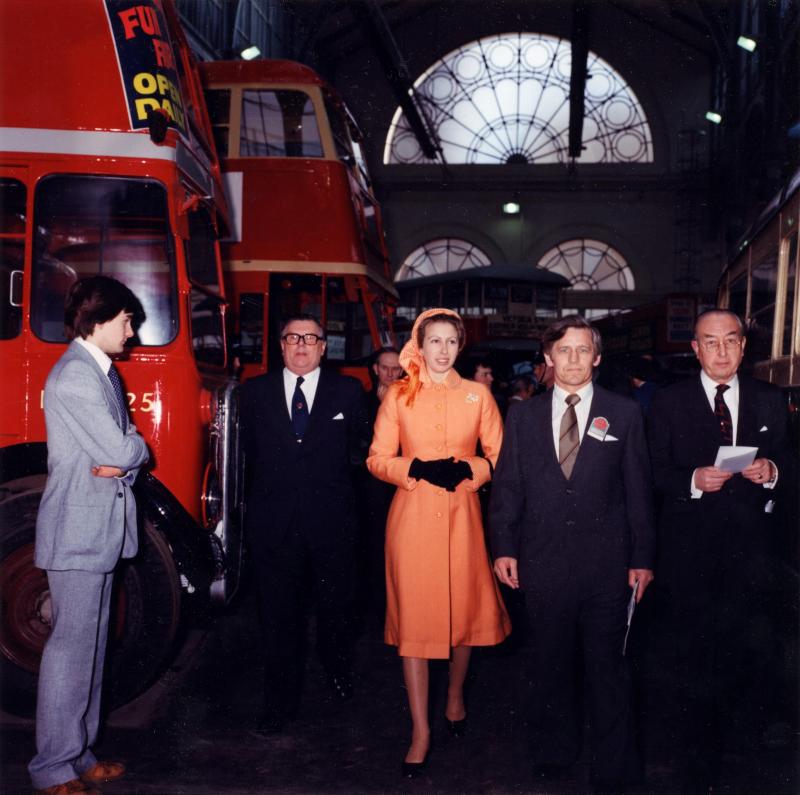 Join us to celebrate over 40 years of the London Transport Museum, from its origins at the Museum of British Transport at Clapham, through temporary residence at Syon Park to its present location at Covent Garden.
The meeting is a conversation between Museum Director, Sam Mullins, former Curator, Rob Lansdown and Friends' Chief Executive Barry LeJeune. They review all that the Museum has achieved in 40 years, with the active support of its Friends.
The conversation can be seen now on YouTube by clicking on the Yoy Tube icon below.
Please note that the recorded conversation lasts for 90 minutes. It's a fasciating story, but you don't have to watch it all in one go. YouTube allows you to listen to the recollections in more than one session.
The photograph shows the official opening of the Museum at Covent Garden in 1980.
The Friends' presentations on YouTube are produced by Alexander Zalicks. On 5th June 2021, Alex is taking part in Trek 26 London, a 13 mile trek in support of the Alzheimers' Society. Please help Alex raise money for this worthy cause by donating on his fundraising page: