A WALK ROUND HAMPSTEAD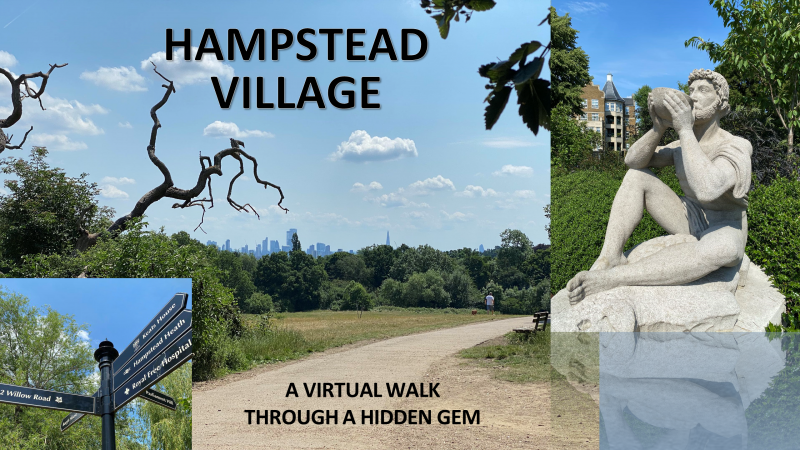 Join us on our YouTube channel at 18.15 on Monday 16th November for a virtual walk through Hampstead Village led by our knowledgeable guide, Paul Surma.
Paul will take us on a 45 minute tour of Hampstead's highways and byways, looking at interesting buildings and open spaces; and he will describe the area's connections with famous authors, playwrights, painters and entertainers. Everyone from John Constable to the Spice Girls!
The site of the never-opened Underground station at North End ("Bull and Bush") is on the itinerary too.
Paul will be joining us at the premiere; he will be very pleased to receive your comments and answer any questions in a live text chat during the first screening.
Don't worry if you cannot join us for the premiere. Paul's guided walk will be available on YouTube for you to watch any time afterwards.