RAILWAYS & THE RAJ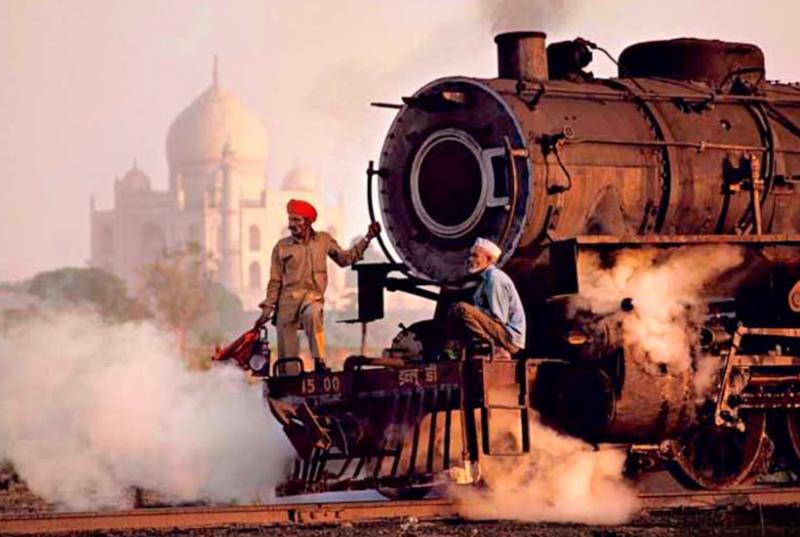 How the age of steam transformed India.
India was the jewel in the crown of the British Empire, an Empire that needed a rail network to facilitate exploitation and reflect its ambition. But, by building India's railways, Britain radically changed the nation and unwittingly planted the seed of independence. As Indians were made to travel in poor conditions and were barred from the better paid railway jobs, a stirring of resentment and nationalist sentiment grew.
The Indian Railways network remains one of the largest in the world, serving over 25 million passengers each day. In his recently-published book on the subject, Christian Wolmar revealed the full story, from the railway's beginnings to the present day, and examined the chequered role this institution has played in Indian history and the creation of today's modern state.
Cubic Theatre. London Transport Museum, Covent Garden.
Monday 20 January 2020. 18.15 hours.
If you wish to book more than one place, please do not do so on the website, but instead email your request direct to the Friends' General Secretary, Susan Gilbert, at Susan.Gilbert@ltmuseum.co.uk
If you have booked, but then find you cannot attend, please email Susan at the same address to let her know and enable the place to be released to others.
Can't make it to a Friends meeting? When it is possible, our meetings are normally streamed live via our YouTube channel: https://www.youtube.com/ltmuseumfriends , where you can also find a selection of our previously streamed Friends talks.
REGISTER INTEREST