ANNUAL MEMBERS' MEETING followed by OPERATING HERITAGE TRAINS ON THE UNDERGROUND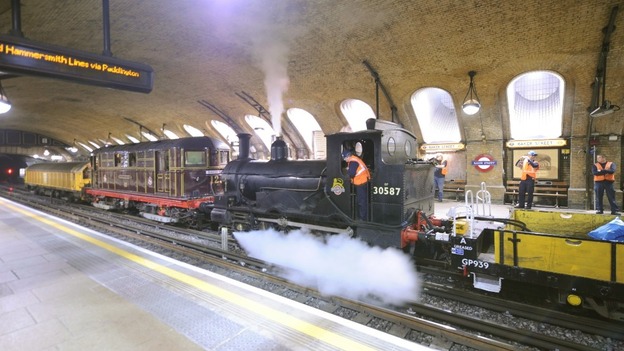 The 2018 Friends Annual Report, including the financial statements, is now available in the Members area of the Friends website, under the heading "Friend's documents".
After the conclusion of the Annual Members' meeting business there will be a presentation by Andy Barr, Heritage Operations Manager, London Transport Museum.
Andy's talk will cover the recent operation of both steam and electric heritage trains on the London Underground system.
Cubic Theatre. London Transport Museum, Covent Garden.
Monday 3 June 2019. 18.15 hours.
If you wish to book more than one place, please do not do so on the website, but instead email your request direct to the Friends' General Secretary, Susan Gilbert, at Susan.Gilbert@ltmuseum.co.uk
If you have booked, but then find you cannot attend, please email Susan at the same address to let her know and enable the place to be released to others.
Can't make it to a Friends meeting? When it is possible, our meetings are normally streamed live via our YouTube channel: https://www.youtube.com/ltmuseumfriends , where you can also find a selection of our previously streamed Friends talks.
REGISTER INTEREST