BUILDING BRITAIN'S MOST POWERFUL STEAM LOCOMOTIVE P2 No. 2007 "PRINCE OF WALES"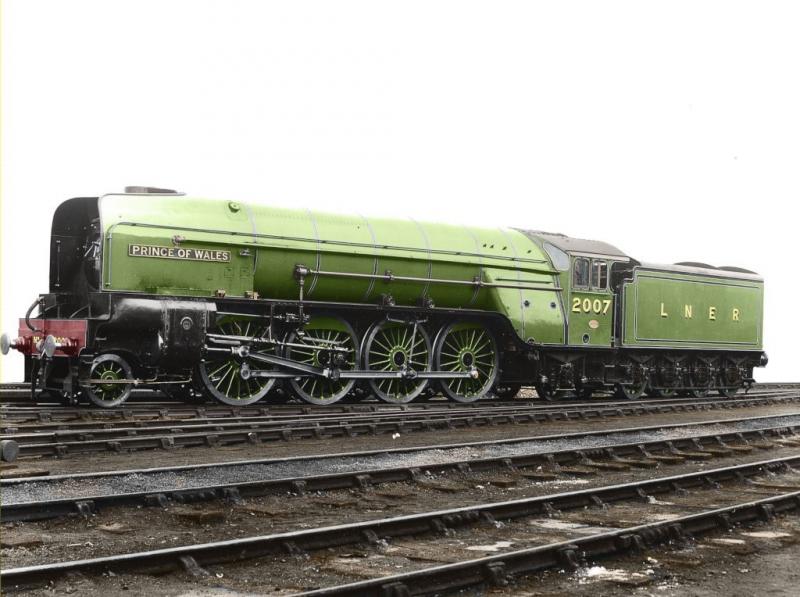 A talk by Mark Allatt, P2 Project Director and Trustee, The A1 Steam Locomotive Trust.
The Gresley class P2 2-8-2 'Mikados' were the most powerful express passenger locomotives to operate in the UK. They were designed by Sir Nigel Gresley to haul 600 ton trains on the arduous Edinburgh to Aberdeen route. Sadly, the design was never fully developed and they were rebuilt by his successor Edward Thompson into 4-6-2s in 1943/4, and scrapped by 1961.
As the builder of new main line steam locomotive No. 60163 "Tornado", the A1 Steam Locomotive Trust has therefore decided to set itself a new challenge: to develop, build and operate an improved Gresley class P2 Mikado steam locomotive for main line and preserved railway use.
Mark Allatt will cover the background to the project, progress to-date and future plans.
Cubic Theatre. London Transport Museum, Covent Garden.
Monday 29 April 2019. 18.15 hours.
If you wish to book more than one place, please do not do so on the website, but instead email your request direct to the Friends' General Secretary, Susan Gilbert, at Susan.Gilbert@ltmuseum.co.uk
If you have booked, but then find you cannot attend, please email Susan at the same address to let her know and enable the place to be released to others.
Can't make it to a Friends meeting? When it is possible, our meetings are normally streamed live via our YouTube channel: https://www.youtube.com/ltmuseumfriends , where you can also find a selection of our previously streamed Friends talks.
REGISTER INTEREST