IMBERBUS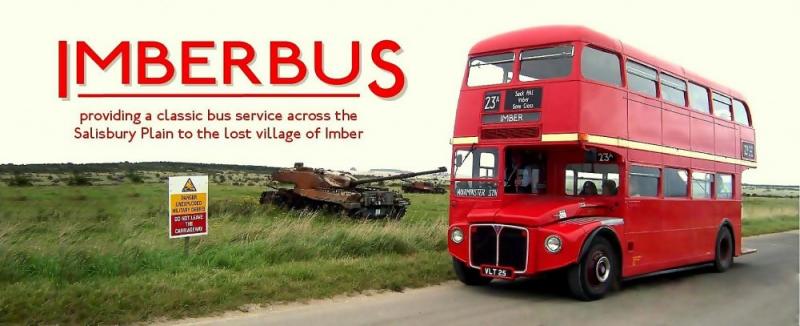 A talk by Sir Peter Hendy.
The village of Imber, on Salisbury Plain, is no longer inhabited as the residents were evicted just before Christmas 1943 by the MoD, in order to step up army training in advance of D-Day. The villagers were promised that their village would be returned to them after the war but this never happened and it remains uninhabited, much of it having been damaged or destroyed. It is still in use for army training purposes but the connecting road is open to the public on a limited number of occasions each year.
Starting in 2009 as an ordinary local bus service from Warminster to the village of Imber using former London Transport Routemaster buses, the initial service proved to be very successful and has become an annual event, with services now extending beyond Imber to the villages of Market Lavington, Tilshead and Chitterne, plus other remote locations on Salisbury Plain, such as New Zealand Farm Camp and Brazen Bottom.
Cubic Theatre. London Transport Museum, Covent Garden.
Monday 04 June 2018. 18.15 hours.
If you wish to book more than one place, please do not do so on the website, but instead email your request direct to the Friends' General Secretary, Susan Gilbert, at Susan.Gilbert@ltmuseum.co.uk
If you have booked, but then find you cannot attend, please email Susan at the same address to let her know and enable the place to be released to others.
Can't make it to a Friends meeting? When it is possible, our meetings are normally streamed live via our YouTube channel where you can also catch up with previous meetings: https://www.youtube.com/channel/UC_u43C_w46Fb3KigjsAbSsQ.
REGISTER INTEREST