ANNUAL MEMBERS' MEETING followed by VIVARAIL (D-STOCK REVIVED)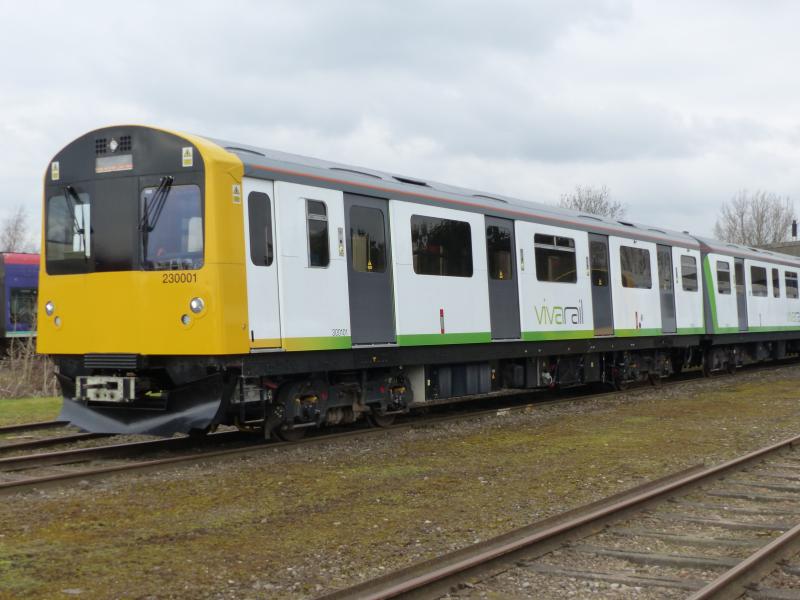 The 2017 Friends Annual Report, including the financial statements, is now available in the Members area of the Friends website, under the heading "Friends documents".
After the conclusion of the Annual Members' Meeting business, there will be a presentation by Adrian Shooter, chief executive of Vivarail.
Following the Friends' recent visit to the Vivarail premises in Warwickshire, Adrian Shooter will talk about how the company is converting and refurbishing former London Underground District Line D78 stock into diesel multiple units for further use on the national railway network. West Midlands Trains is planning to be the first operator of the trains in passenger service on the Bedford-Bletchley line later this year. A battery-powered version is also being developed.
Cubic Theatre. London Transport Museum, Covent Garden.
Monday 30 April 2018. 18.15 hours.
If you wish to book more than one place, please do not do so on the website, but instead email your request direct to the Friends' General Secretary, Susan Gilbert, at Susan.Gilbert@ltmuseum.co.uk
If you have booked, but then find you cannot attend, please email Susan at the same address to let her know and enable the place to be released to others.
This meeting will be streamed live via our YouTube channel: https://www.youtube.com/channel/UC_u43C_w46Fb3KigjsAbSsQ.
And if you've missed a past meeting that we've streamed you can catch up with it on our periscope page: https://www.periscope.tv/LTMuseumFriends
REGISTER INTEREST