ANNUAL MEMBERS' MEETING followed by THE WIRES END AT FULWELL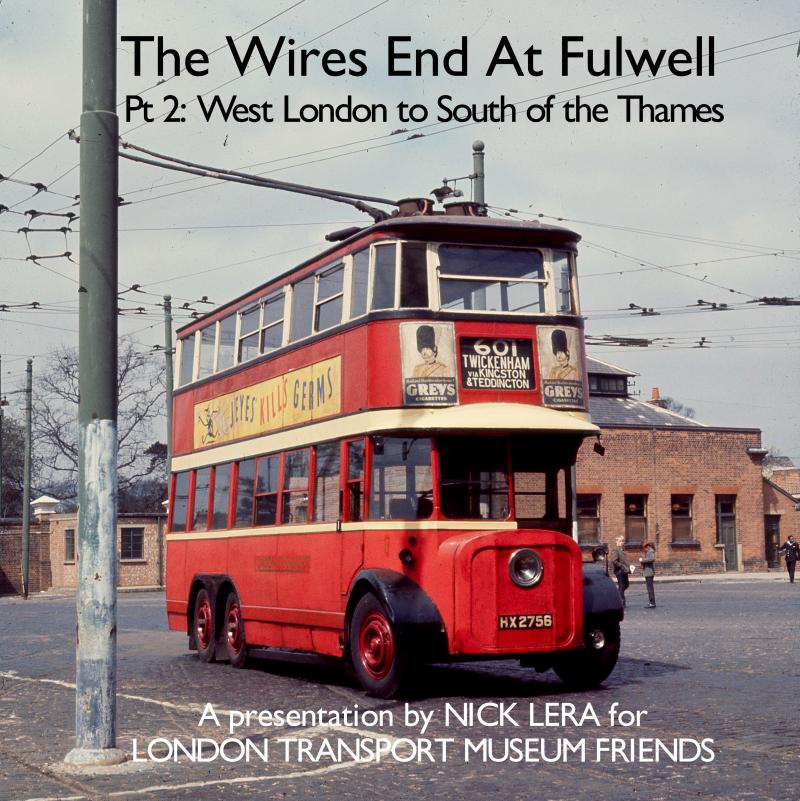 In the second and final part of his fond farewell to London's trolleybuses, Nick Lera completes his documentation of the last two years of operation. Interesting cameos include the frequent 'trolley-jams' in Acton Market Place and the secret Clapham Junction terminus in now long-disappeared old Battersea, a full 3d fare stage beyond Clapham Junction proper. As before, a few railway rarities will crop up along the way in this overhead wire odyssey, and a full colour segment will take us on the final leg through South West London to the closing celebrations with the 'Diddler' at Fulwell, 8 May 1962, 55 years to the day before the date of this talk.
Cubic Theatre. London Transport Museum, Covent Garden.
Monday 8 May 2017. 18.15 hours.
Can't make it to a Friends meeting? Our meetings are streamed live (when possible) via Periscope viewable on our twitter page, https://twitter.com/LTMuseumFriends, along with our usual live tweets.
And if you've missed a meeting that we've streamed you can catch up with it on our periscope page: https://www.periscope.tv/LTMuseumFriends
REGISTER INTEREST