TALK BY SIR PETER HENDY CBE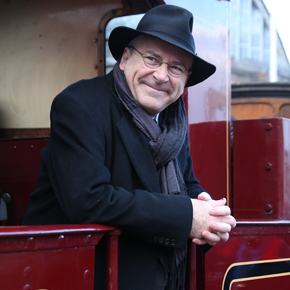 On 3rd April at 18.15 at the Cubic Theatre at Covent Garden, Sir Peter Hendy CBE will be giving a very interesting talk on his career in public transport, from his introduction to the industry and becoming a Graduate Trainee at London Transport in 1975. Sir Peter went on to work on many aspects of London Buses, and became the Managing Director at CentreWest during the rapidly changing times leading to privatisation of London Buses. He then led the privatisation of CentreWest and subsequently became Deputy Director of UK Bus at FirstGroup with responsibility for bus operation in London and southern England, bus development, light rail and operations in Hong Kong. In 2001 Sir Peter was appointed to lead Surface Transport for Transport for London as Managing Director under Ken Livingstone, in a time of many challenges and changes. In 2005 he oversaw with his team the recovery and operation of surface transport in London during and after the 7th July London bombings; and was awarded the CBE for that work in January 2006. He became Commissioner of Transport for London in February 2006, serving 9½ years in that role, the longest term of anyone since Lord Ashfield.
Sir Peter went on to oversee the successful transport arrangements for the 2012 London Olympic and Paralympic Games and was knighted in 2013 for his services to transport and community. Sir Peter became Chair of Network Rail in 2015, his current position. As well as talking about his experiences, no doubt Sir Peter will go into his affection for London buses, and his ownership of RM1005 and part ownership of RTW467. Peter will also touch on his organisation of and interest in the annual Imberbus event in Wiltshire, which will be subject to a further talk in 2018.
SORRY. THIS TALK IS NOW FULLY BOOKED
Can't make it to a Friends meeting? Our meetings are streamed live (when possible) via Periscope viewable on our twitter page, https://twitter.com/LTMuseumFriends, along with our usual live tweets.
And if you've missed a meeting that we've streamed you can catch up with it on our periscope page: https://www.periscope.tv/LTMuseumFriends